The specter of graduation looms large as Naomi Novik's groundbreaking, New York Times bestselling trilogy continues in the stunning sequel to A Deadly Education. In Wisdom, Shelter. That's the official motto of the Scholomance. I suppos...
NEW YORK TIMES BESTSELLER • From the author of Uprooted and Spinning Silver comes the first book of the Scholomance trilogy, the story of an unwilling dark sorceress who is destined to rewrite the rules of magic.FINALIST FOR THE LODESTAR AW...
NEW YORK TIMES BESTSELLER • "One of the year's strongest fantasy novels" (NPR), an imaginative retelling of the Rumpelstiltskin fairy tale from the bestselling author of Uprooted.NEBULA AND HUGO AWARD FINALI...
NEBULA AWARD WINNER • HUGO AWARD FINALIST • "If you want a fantasy with strong characters and brilliantly original variations on ancient stories, try Uprooted!"—Rick Riordan   "Breathtaking . . . a tal...
Naomi Novik's triumphant debut, His Majesty's Dragon, introduced a dynamic new pair of heroes to the annals of fantasy fiction: the noble fighting dragon Temeraire and his master and commander, Capt. Will Laurence. Now in the latest novel...
"A new writer is soaring on the wings of a dragon."—The New York Times "Enthralling reading–it's like Jane Austen playing Dungeons & Dragons with Eragon's Christopher Paolini."—Time, on His ...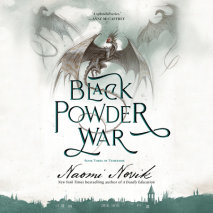 Temeraire * Book 3After their fateful adventure in China, Capt. Will Laurence of His Majesty's Aerial Corps and his extraordinary dragon, Temeraire, are waylaid by a mysterious envoy bearing urgent new orders from Britain. Three valuable dragon...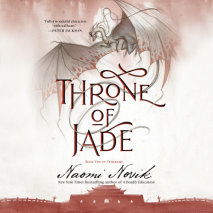 Temeraire * Book 2When Britain intercepted a French ship and its precious cargo–an unhatched dragon's egg–Capt. Will Laurence of HMS Reliant unexpectedly became master and commander of the noble dragon he named Temeraire. As new rec...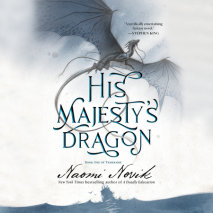 Aerial combat brings a thrilling new dimension to the Napoleonic Wars as valiant warriors rise to Britain's defense by taking to the skies . . . not aboard aircraft but atop the mighty backs of fighting dragons.When HMS Reliant captures a Frenc...