In the future, it's possible to live forever—but at what cost? A.D. 2088.  Christian missionary Abigail Caldwell emerges from the jungle for the first time in her thirty-four years, the sole survivor of a mysterious disease that...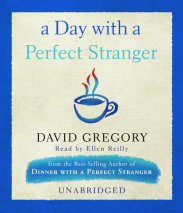 What if a fascinating stranger knew you better than you know yourself?When her husband comes home with a farfetched story about eating dinner with someone he believes to be Jesus, Mattie Cominsky thinks this may signal the end of her shaky marriage. ...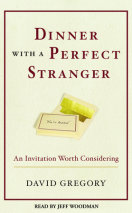 You are Invited to a Dinner with Jesus of NazarethThe mysterious envelope arrives on Nick Cominsky's desk amid a stack of credit card applications and business-related junk mail. Although his seventy-hour workweek has already eaten into his lim...