In July of 1897, the S.S. PORTLAND sailed from Alaska to Seattle carrying two tons of Yukon gold, setting off the famed Klondike Gold Rush. Now, the SPIRIT OF '98 is recreating that historic voyage and Alex Jensen is assigned to watch the gold. Wit...
Alaska State Trooper Alex Jensen is faced with solving the mystery of what became of pilot Norm Lewis, whose plane disappeared six months ago in the vast white wilderness. When Norm's battered plane is found, empty except for the decomposed, bullet-...
Maxie McNabb and her miniature dachshund, Stretch, are just back from their latest adventure when a murder shatters the quiet in their hometown of Homer, Alaska. Now it's up to Maxie to find the killer - a search that leads her to a place called 'the...
From the Anthony and Macavity award-winning author of Murder at Five Finger Light.   After healing from knee surgery, Jessie Arnold can't wait to train for the Iditarod, but she and her dogs must work hard to qualify. Jessie's p...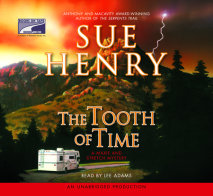 Maxie McNabb, the irresistible Winnebago-driving sixty-something-year-old, is back–and criminals from the frigid Iditarod Trail to the scorching Southwest had better beware. With her canine companion, Stretch, in tow, Maxie is "the most re...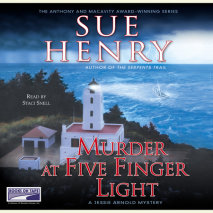 Sled dog racer Jessie Arnold has just gotten back together with her ex-boyfriend and sleuthing partner, Alex Jensen, and she's looking forward to some peace and quiet. But even when she's deep in the wilderness, trouble has a way of finding her.Jessi...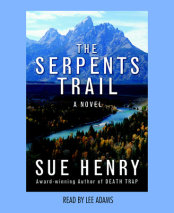 Retired Maxie McNabb isn't sure how she'll like living on the go in her RV. But once she's on the Alaskan Highway with her mini-dachshund, Stretch, heading from her Alaska home to destinations in the Lower 48, she realizes that she ...