The New York Times bestselling story of a friendship frozen between life and death Lia and Cassie are best friends, wintergirls frozen in fragile bodies, competitors in a deadly contest to see who can be the thinnest. But then Cassie suffers ...
The New York Times bestselling poetic memoir and call to action from the award-winning author of Speak, Laurie Halse Anderson!Bestselling author Laurie Halse Anderson is known for the unflinching way she writes about, and advocates for, survivors of ...
In a Philadelphia high school, who doesn't care about the prom? It's pretty much the only good thing that happens there, and everyone plans to make the most of it—especially Ash's best friend, Natalia, who's the head of ...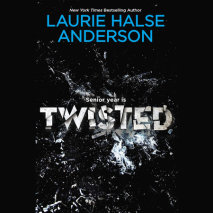 High school senior Tyler Miller used to be the kind of guy who faded into the background—average student, average looks, average dysfunctional family. But since he got busted for doing graffiti on the school, and spent the summer doing outdoor ...
"Speak up for yourself―we want to know what you have to say." From the first moment of her freshman year at Merryweather High, Melinda knows this is a big fat lie, part of the nonsense of high school. She is friendless, outcast, because she bus...
From her first moment at Merryweather High, Melinda Sordino knows she's an outcast. She busted an end-of-summer party by calling the cops — a major infraction in high-school society — so her old friends won't talk to her, and people she d...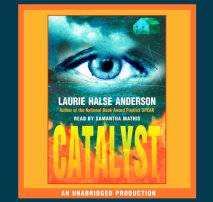 Meet Kate Malone-straight A science and math geek, minister's daughter, ace long-distance runner, girlfriend, unwilling family caretaker, emotional avoidance champion. Kate manages her life by organizing it, as logically as the periodic table. She ca...