Maggie's grandmother runs an animal clinic, Dr. Mac's Place, so Maggie knows her way around animals who are in danger. When she learns that the abused and sick puppies flooding the clinic are from an illegal puppy mill, she knows that she...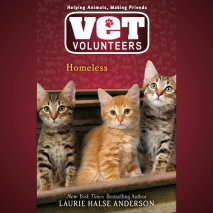 Sunita has always wanted a cat, but her parents are dead set against it. Then she finds a group of strays living in the wild, and knows she can domesticate them—even though she's been told that these are feral cats, who see humans as thei...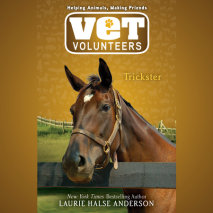 As soon as he sees Trickster, the new horse at Quinn's Stables, David knows he's found the horse he was born to ride. But David's got a reputation as a troublemaker . . . and Trickster's still recuperating from an accident. Da...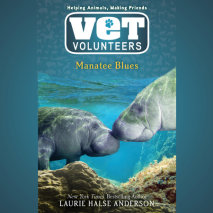 Dr. Mac has brought Brenna, Maggie, and Zoe to Florida to visit her friend Gretchen, a marine biologist who runs a manatee rescue center that's in desperate need of money. Brenna's immediately drawn to the endangered, gentle giants, and w...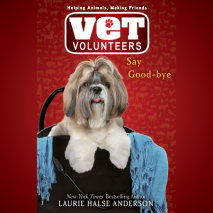 Yum-Yum is an adorable shih tzu and one of Zoe's favorite clients. When Zoe and Yum-Yum visit a ward of cancer patients, she is amazed by how much joy the tiny dog can spread in an instant. But then Yum-Yum is diagnosed with cancer himself. How...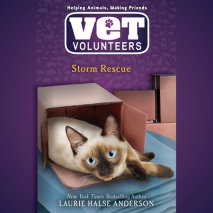 Sunita Patel is book smart and good with cats. When a hurricane approaches, Sunita realizes that Lucy, a diabetic cat with a broken leg, is in danger, along with her owner, Mrs. Clark. When the vets are called out on emergency, the evacuation starts....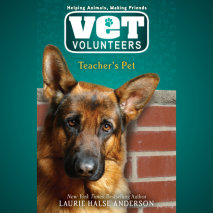 Maggie's still getting used to middle school. One of her teachers is, too - Mr. Carlson, her new science teacher, is blind, and is working with a guide dog for the first time. Scout is a love of a German shepherd and really wants to do his job, but M...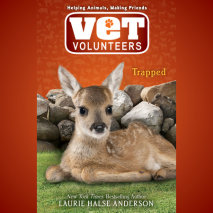 Someone's been setting animal traps in the nature preserve behind Brenna's house. She and her older brother, Sage, are furious - not only is that illegal, it's hurting and killing defenseless animals where they should be safe. They both want to do so...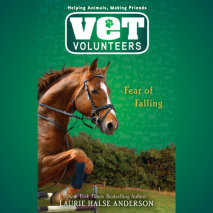 David is determined to learn to jump on horseback if it kills him. And sometimes he's afraid it might, like when Comet balks and won't go over the crossbar. Now that David's father is back in town, he's promised to teach David how to jump like a cham...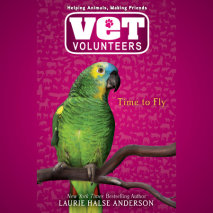 There's a flock of parrots in Zoe's backyard! No one knows where they came from, but they aren't as big a surprise as the sight of Zoe's mother, who has just arrived from California. She wants Zoe to move back home with her - something Zoe has been w...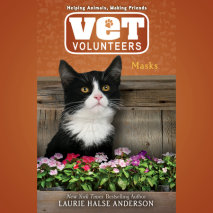 After Sunita's beloved pet cat, Mittens, gets injured on her watch, she wonders if vet work is right for her. She takes an internship at a research lab, but learns that they test on animals and eventually put them to sleep. Sunita loves animals, but ...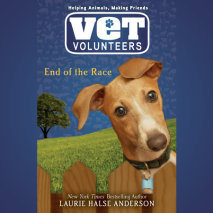 Maggie learns all about dog racing when an injured greyhound is brought to the clinic. She goes to the track with Dr. Mac and Taryn, the newest Vet Volunteer, to check on the condition of the dogs. It's risky, but it will be worth it if they can save...