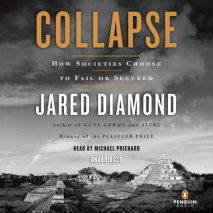 In his million-copy bestseller Guns, Germs, and Steel, Jared Diamond examined how and why Western civilizations developed the technologies and immunities that allowed them to dominate much of the world. Now in this brilliant companion volume, Diamond...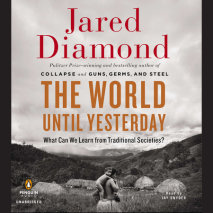 Most of us take for granted the features of our modern society, from air travel and telecommunications to literacy and obesity. Yet for nearly all of its six million years of existence, human society had none of these things. While the gulf that divi...
The Development of an Extraordinary SpeciesWe human beings share 98 percent of our genes with chimpanzees. Yet humans are the dominant species on the planet -- having founded civilizations and religions, developed intricate and diverse forms of commu...
Why did Eurasians conquer, displace, or decimate Native Americans, Australians, and Africans, instead of the reverse? Evolutionary biologist Jared Diamond stunningly dismantles racially based theories of human history by revealing the environmental f...