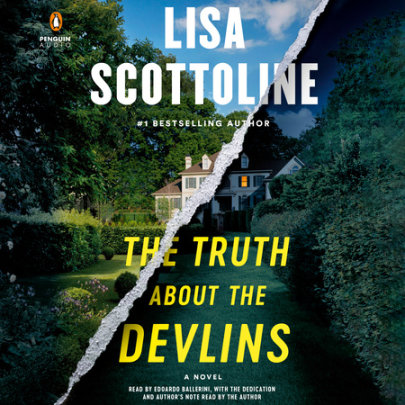 Lisa Scottoline, the #1 bestselling author of What Happened to the Bennetts, presents another pulse-pounding domestic thriller about family, justice, and the lies that tear us apart.TJ Devlin is the charming disappointment in the prominent Devlin fam...
#1 bestselling author Lisa Scottoline presents Loyalty, an emotional, action-packed epic of love and justice, set during the rise of the Mafia in Sicily. Loyalty can save a soul—or destroy one.    Franco Fiorvanti is a hand...
From #1 bestselling author Lisa Scottoline comes a pulse-pounding new novel.Your family has been attacked, never again to be the same. Now you have to choose between law…and justice. Jason Bennett is a suburban dad who owns ...
NEW YORK TIMES BESTSELLER #1 bestselling author Lisa Scottoline offers a sweeping and shattering epic of historical fiction fueled by shocking true events, the tale of a love triangle that unfolds in the heart of Rome...in the creeping shadow of...
Bestselling and award-winning author Lisa Scottoline reaches new heights with this riveting novel about how a single decision can undo a family, how our past can derail our present, and how not guilty doesn't always mean innocent.Allie Garvey is head...