Newbery Medalist Christopher Paul Curtis brings his trademark humor and heart to the story of a boy struggling to do right in the face of history's cruelest evils.Twelve-year-old Charlie is down on his luck: His dad just died, the share crops are dry...
Bestselling Newbery Medalist Christopher Paul Curtis delivers a powerful companion to his multiple award-winning ELIJAH OF BUXTON.Benji and Red couldn't be more different. They aren't friends. They don't even live in the same town. But their fates...
In the Newbery Medal and Coretta Scott King Award–winning Bud, Not Buddy, Bud met a girl named Deza Malone in a Hooverville. This is her story.  "We are a family on a journey to a place called wonderful" is the motto of Deza Malone's...
Eleven-year-old Elijah is the first child born into freedom in Buxton, Canada, a settlement of runaway slaves just over the border from Detroit. He's best known in his hometown as the boy who made a memorable impression on Frederick Douglass. B...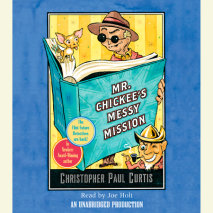 Steven and his best friend Russell are back!When Russell's dog, Rodney Rodent, jumps into a mural to chase a demonic-looking gnome and disappears, the Flint Future Detectives are on the case. With the secret password (Bow-wow-wow yippee yo yippee yay...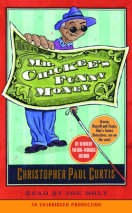 Mr. Chickee, the genial blind man in the neighborhood, gives 9-year-old Steven a mysterious bill with 15 zeros on it and the image of a familiar but startling face. Could it be a quadrillion dollar bill? Could it be real? Well, Agent Fondoo of the U...
Luther T. Farrell has got to get out of Flint, Michigan.As his best friend Sparky says, "Flint's nothing but the Titanic."And his mother, a.k.a. the Sarge, says, "Take my advice and stay off the sucker path."The Sarge mi...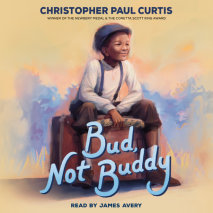 Hit the road with Bud in this  Newbery Medal and Coretta Scott King Award-winning classic about a boy on a journey to find his father—from Christopher Paul Curtis, author of The Watsons Go To Birmingham—1963, a Newbery a...
Celebrate the 25th anniversary of the Newbery and Coretta Scott King Honoree about an unforgettable family on a road-trip during one of the most important times in the civil rights movement. When the Watson family—ten-year-old Kenny, Momma, Dad...