Before Peter Pan belonged to Wendy, he belonged to the girl with the crow feather in her hair. . . .

Fifteen-year-old Tiger Lily doesn't believe in love stories or happy endings. Then she meets the alluring teenage Peter Pan in the forbidden woods of Neverland and immediately falls under his spell.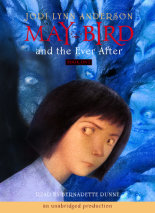 Most people aren't very comfortable in the woods, but the woods of Briery Swamp fit May Bird like a fuzzy mitten. There, she is safe from school and the taunts and teases of kids who don't understand her. Hidden in the trees, May is a warrior princess, and her cat, Somber Kitty, is her brave guardian.