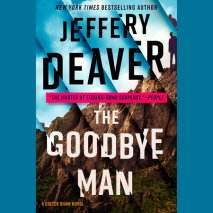 A thrilling new Colter Shaw adventure by the master of suspense, Jeffery Deaver.In pursuit of two young men accused of terrible hate crimes, Colter Shaw stumbles upon a clue to another mystery. In an effort to save the life of a young woman--and poss...
From the bestselling and award-winning master of suspense, the first novel in a thrilling new series, introducing Colter Shaw."You have been abandoned."A young woman has gone missing in Silicon Valley and her father has hired Colter Shaw to find her....
Unlikely pairs join forces to crack a slew of intriguing cases in an anthology edited by New York Times bestselling author Anne Perry, featuring original stories by Jacqueline Winspear, Jeffery Deaver, Allison Brennan, Charles Todd, and many more, in...
A new story from the bestselling and award-winning master of suspense, introducing Colter Shaw.Colter Shaw is a career "reward-seeker," making his living traveling the country and locating missing persons, collecting reward money in return. So it is ...
The first novel in the New York Times bestselling series featuring forensic detective Lincoln Rhyme—from the author of The Never Game."Lightning-paced…a breakneck thrill ride."—The Wall Street JournalLincoln R...
From the New York Times bestselling author of The Never Game and the Lincoln Rhyme novels comes a twisty psychological thriller packed into a terrifying 24 hours...When paranoid schizophrenic killer Michael Hrubek escapes from an institution, there&r...
An anthology of mystery and detective stories from the best writers of the 20th Century, as selected by Jeffery Deaver. Find here the best mystery/horror/detective stories of the century by the world's most celebrated writers. The result i...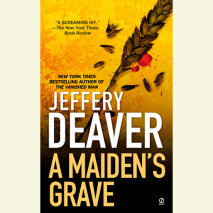 Eight vulnerable girls and their helpless teachers are forced off a school bus and held hostage. The madman who has them at gunpoint has a simple plan: one hostage an hour will die unless the demands are met. Called to the scene is Arthur Potter, the...