The bestselling author of No Shortcuts to the Top and K2 chronicles his three attempts to climb the world's tenth-highest and statistically deadliest peak, Annapurna in the Himalaya, while exploring the dramatic and tragic history of others who have made -- or attempted – the ascent, and what these exploits teach us about facing life's greatest challenges.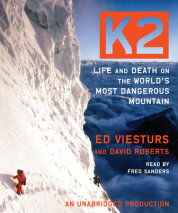 A thrilling chronicle of the tragedy-ridden history of climbing K2, the world's most difficult and unpredictable mountain, by the bestselling authors of No Shortcuts to the Top

At 28,251 feet, the world's second-tallest mountain, K2 thrusts skyward out of the Karakoram Range of northern Pakistan.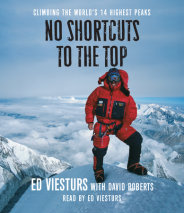 THIS GRIPPING AND TRIUMPHANT MEMOIR FOLLOWS A LIVING LEGEND OF EXTREME MOUNTAINEERING AS HE MAKES HIS ASSAULT ON HISTORY, ONE 8,000-METER SUMMIT AT A TIME.

For eighteen years Ed Viesturs pursued climbing's holy grail. to stand atop the world's fourteen 8,000-meter peaks, without the aid of bottled oxygen.