What was Amelia Earhart carrying on her final flight. The adventure begins two thousand feet beneath the surface of the Earth.

Philip Mercer, a preeminent geologist with a taste for international intrigue and danger, rides an elevator two thousand feet into the earth at the Leister Deep Mine in Minnesota.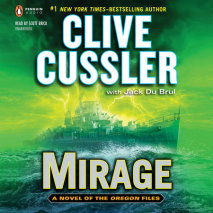 Chairman of the Oregon, Juan Cabrillo, is on a rescue mission when a high-profile Russian prisoner warns of a weapon designed by one of America's greatest inventors in this #1 New York Times–bestselling series by the grand master of adventure.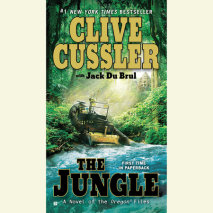 The extraordinary new adventure from the #1 New York Times- bestselling author.

Jungles come in many forms. There are the steamy rain forests of the Burmese highlands. There are the lies and betrayals of the world of covert operations.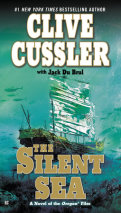 Juan Cabrillo and the Oregon crew's search for missing NASA technology leads to a globe-trotting adventure in this novel in the #1 New York Times-bestselling series.

On December 7, 1941, five brothers exploring a shaft on a small island off the coast of Washington state make an extraordinary discovery, only to be interrupted by news of Pearl Harbor.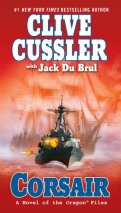 For five novels, Clive Cussler has brought readers into the world of the Oregon, a seemingly dilapidated ship packed with sophisticated equipment, and captained by the rakish, one-legged Juan Cabrillo. And now the Oregon and its crew face their biggest challenge yet.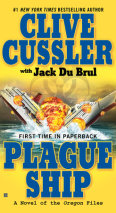 Chairman Juan Cabrillo and the rest of the Corporation's mercenaries fight to stop a corrupt activist group from unleashing a viral attack in this #1 New York Times-bestselling adventure from the Oregon Files.

Captained by the rakish, one-legged Juan Cabrillo and manned by a crew of former military and spy personnel, the Oregon is a private enterprise, available for any government agency that can afford it.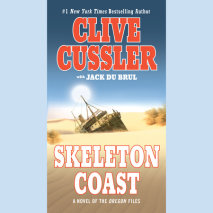 Chairman of the Corporation Juan Cabrillo and his mercenary crew steer theOregon into battle against a militant leader and his cult-like followers in this #1 New York Times-bestselling series.

Juan Cabrillo and the crew of the covert combat ship Oregon have barely escaped a mission on the Congo River when they intercept a mayday from a defenseless boat under fire off the African coast.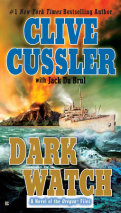 The author of the bestselling NUMA and Dirk Pitt series returns with an all-new novel of adventure and intrigue featuring his unbeatable hero of the high seas—Juan Cabrillo.
Cabrillo and his motley crew aboard the clandestine spy ship Oregon have made a very comfortable and very dangerous living working for high-powered Western interests.