T.C. Boyle was first feted as a master of the short story for his critically acclaimed Greasy Lake. With these stories applauded by People magazine as "wickedly comical," he displays once again a virtuosity and versatility rare in literary America to...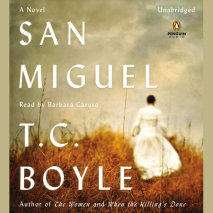 From the New York Times bestselling author of The Women, a historical novel about three women's lives on a California island On a tiny, desolate, windswept island off the coast of Southern California, two families, one in the 1880s and one in t...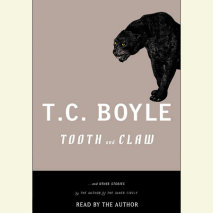 The fourteen stories gathered here, which have appeared in The New Yorker, GQ, Harper's, McSweeney's, and Playboy, as well as in The O. Henry Prize Stories and Best American Stories volumes, display T. C. Boyle's imaginative muscle, emotional sensiti...
Right on the heels of his New York Times bestselling and National Award-nominated novel, Drop City, T.C. Boyle has crafted an even more captivating tale with memorable characters and a rollicking plot that will delight both his longtime devotees and ...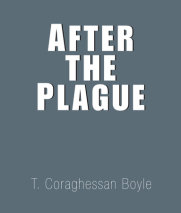 Few authors in America write with such sheer love of story, language, and imagination as T.C. Boyle, and nowhere is that passion more evident than in his inventive, wickedly funny, and widely praised short stories. In After the Plague, Boyle speaks o...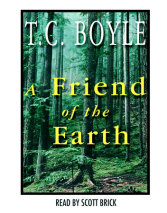 A Friend of the Earth opens in the year 2025, as Tyrone O'Shaughnessy Tidewater ekes out a bleak living in southern California, managing a rock star's private menagerie. Global warming is a reality. The biosphere has collapsed and most of the ma...