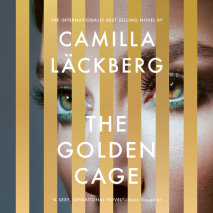 A CrimeReads Most Anticipated Book of 2020"Läckberg outdoes herself with this delectable tale of revenge... Sexy... exquisite... scorching." --Publishers Weekly, starredAn exhilarating new novel from a global superstar--a sexy, over-the-top psyc...
Ten little rabbits, all dressed in white Tried to get to heaven on the end of a kite. Kite string got broken, down they all fell, Instead of going to heaven, they all went to... It begins with a nursery rhyme. Nineteen minutes later you die. A masked...
Brilliant, audaciously rogue police officer, Harry Hole from The Snowman and The Thirst, is back and in the throes of a new, unanticipated rage--once again hunting the murderer who has haunted his entire career.Harry Hole is not in a good place. Rake...
"Lars Kepler … [has] a taste for the macabre and a surefire recipe for the lurid serial-killer thriller. … This is not a book for anyone on heart medication. Kepler is a virtuoso at delivering scenes of suspense." &mdas...
***WINNER OF THE CRIME WRITERS' ASSOCIATION'S INTERNATIONAL DAGGER 2017******WINNER OF THE DANISH ACADEMY OF CRIME WRITERS' PALLE ROSENKRANTZ PRIZE (Best Crime Novel 2012)******WINNER OF THE FINNISH ACADEMY OF CRIME WRITERS' AWARD (Best Crime No...
#1 International Best Seller  In this electrifying new thriller from the author of Police and The Snowman, Inspector Harry Hole hunts down a serial murderer who targets his victims . . . on Tinder.   The murder victim, a self...
The irascible, obdurate, and very thirsty Detective Superintendent Evert Bäckström of the National Murder Squad returns in a new novel from the reigning master of Scandinavian fiction.It's the dead of summer in the sleepy town of V&au...
From the internationally acclaimed author of the Harry Hole novels—a fast, tight, darkly lyrical stand-alone novel that has at its center the perfectly sympathetic antihero: an Oslo contract killer who draws us into an unexpected meditation on ...