"Reads like a crazed cross between Watership Down and Nineteen Eighty-Four."--The Guardian"Every book of Fforde's seems to be a cause for celebration." -- Charles Yu, The New York Times Book Review on Early RiserA new stand-alone novel from the New Y...
An instant New York Times bestsellerThe latest standalone novel from Jasper Fforde, the bestselling author the Thursday Next series and the forthcoming standalone The Constant RabbitEvery Winter, the human population hibernates.During those bitterly ...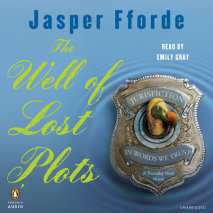 asper Fforde has done it again in this genre-bending blend of crime fiction, fantasy, and top-drawer literary entertainment. After two rollicking New York Times bestselling adventures through Western literature, resourceful literary detective Thursda...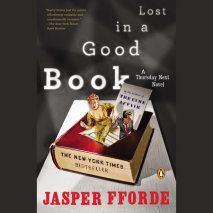 The second installment in Jasper Fforde's New York Times bestselling series follows literary detective Thursday Next on another adventure in her alternate reality of literature-obsessed England—from the author of The Consta...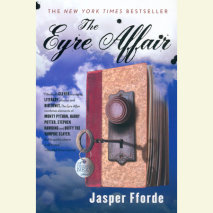 The first in a series of outlandishly clever adventures featuring the resourceful, fearless literary detective Thursday Next—a New York Times bestseller!In Jasper Fforde's Great Britain, circa 1985, time travel is routine, cloning ...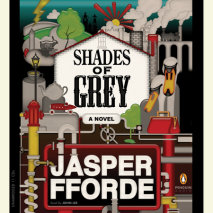 An astonishing standalone novel from the great literary fantasist and author of the New York Times bestselling Thursday Next series and The Constant Rabbit, Jasper FfordeAs long as anyone can remember, society has been r...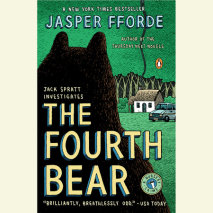 The inimitable Jasper Fforde gives readers another delightful mash-up of detective fiction and nursery rhyme, returning to those mean streets where no character is innocent. The Gingerbreadman—sadist, psychopath, cookie—is on the loose in...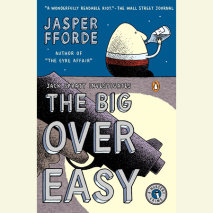 Jasper Fforde's bestselling Thursday Next series has delighted readers of every genre with its literary derring-do and brilliant flights of fancy. In The Big Over Easy, Fforde takes a break from classic literature and tumbles into the seedy underbell...