Stephen R. Donaldson, the New York Times bestselling author of The Chronicles of Thomas Covenant, returns to the world of his Great God's War fantasy epic as two kingdoms— united by force—prepare to be challenged by a merciless enem...
The acclaimed author of the Thomas Covenant Chronicles launches a powerful new trilogy about a prince's desperate quest for a sorcerous library to save his people.Fire. Wind. Pestilence. Earthquake. Drought. Lightning. These are the six Decimat...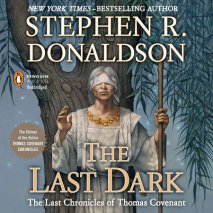 Compelled step by step to actions whose consequences they could neither see nor prevent, Thomas Covenant and Linden Avery have fought for what they love in the magical reality known only as "the Land." Now they face their final crisis.  Reunited...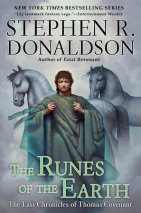 More than twenty years ago, Stephen R. Donaldson set a literary landmark with the first fantasy bestseller. His New York Times bestselling series, The Chronicles of Thomas Covenant, transformed modern fantasy. Now, at long last, Donald...