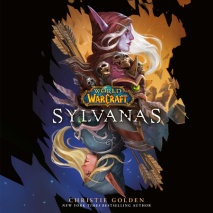 The epic, definitive story of Sylvanas Windrunner, one of World of Warcraft's most enduring and iconic characters, as chronicled by bestselling author Christie Golden. Ranger-General. Banshee Queen. Warchief. Sylvanas Windrunner has borne ...
NEW YORK TIMES BESTSELLER • An all-new, official prequel novel to The Battle for Azeroth, Blizzard Entertainment's next expansion to the critically acclaimed World of Warcraft videogame.Azeroth is dying.The Horde and th...
NEW YORK TIMES BESTSELLER • Set in the aftermath of Rogue One: A Star Wars Story, this action-packed prequel to the hotly anticipated videogame Battlefront II introduces the Empire's elite force: Inferno Squad.After the humiliating theft o...
Based on unproduced episodes of Star Wars: The Clone Wars, this new novel features Asajj Ventress, former Sith apprentice turned bounty hunter and one of the great antiheroes in the Star Wars galaxy.  The only way to bring down the Sith&rsq...
The official prequel novel to the Xbox 360 videogame, Fable:™ The Journey   It's been almost a decade since the events of Fable 3, when the Hero vanquished the threat across the sea and claimed his throne. As king he led Albion to an...
How long can the Jedi remain in power?How far will the Sith go to rule supreme?What chance do both stand against Abeloth?As Luke and Ben Skywalker pursue the formidable dark-side being Abeloth, the Lost Tribe of the Sith is about to be sundered by an...
 What began as a quest for truth has become a struggle for survival for Luke Skywalker and his son, Ben. They have used the secrets of the Mindwalkers to transcend their own bodies and speak with the spirits of the fallen, risking their very liv...
The Jedi Order is in crisis. The late Jacen Solo's shocking transformation into murderous Sith Lord Darth Caedus has cast a damning pall over those who wield the Force for good: Two Jedi Knights have succumbed to an inexplicable and dangerous p...