Before the Corleones, before the Lannisters, there were the Borgias. One of history's notorious families comes to life in a captivating novel from the author of The Birth of Venus.NAMED ONE OF THE BEST BOOKS OF THE YEAR BY COSMOPOLITAN (UK) AND...
NAMED ONE OF THE BEST BOOKS OF THE YEAR BY KIRKUS REVIEWSThe New York Times bestselling author of the acclaimed Italian Renaissance novels—The Birth of Venus, In the Company of the Courtesan, and Sacred Hearts—has an exceptional talent fo...
The year is 1570, and in the convent of Santa Caterina, in the Italian city of Ferrara, noblewomen find space to pursue their lives under God's protection. But any community, however smoothly run, suffers tremors when it takes in someone by for...
My lady, Fiammetta Bianchini, was plucking her eyebrows and biting color into her lips when the unthinkable happened and the Holy Roman Emperor's army blew a hole in the wall of God's eternal city, letting in a flood of half-starved, half...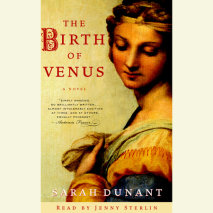 Alessandra Cecchi is not quite fifteen when her father, a prosperous cloth merchant, brings a young painter back from northern Europe to decorate the chapel walls in the family's Florentine palazzo. A child of the Renaissance, with a precocious...