The rich and colorful story of America's most popular music and the singers and songwriters who captivated, entertained, and consoled listeners throughout the twentieth century--based on the upcoming eight-part film series to air on PBS in September ...
The companion volume to the twelve-hour PBS series from the acclaimed filmmaker behind The Civil War, Baseball, and The War.America's national parks spring from an idea as radical as the Declaration of Independence: that the nation's most...
The companion volume to Ken Burns's PBS documentary film, with more than 150 illustrations, most in full color.In the spring of 1804, at the behest of President oThomas Jefferson, a party of explorers called the Corps of oDiscovery crossed the Missis...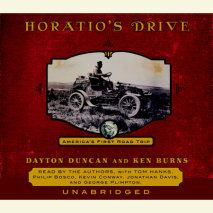 The companion volume to the PBS documentary film about the first—and perhaps most astonishing—automobile trip across the United States.In 1903 there were only 150 miles of paved roads in the entire nation and most people had never seen a ...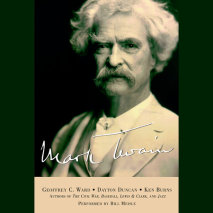 Ernest Hemingway called Huckleberry Finn "the best book we've ever had. There was nothing before. There's been nothing as good since." Critical opinion of this book hasn't dimmed since Hemingway uttered these words; as ...