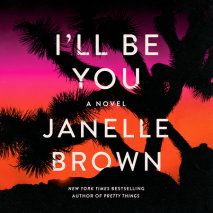 Two identical twin sisters and former child actors have grown apart—until one disappears, and the other is forced to confront the secrets they've kept from each other in this twisty suspense novel from the New York Times bestselling author of P...
NEW YORK TIMES BESTSELLER • Who's really following you on social media? The scam of a lifetime brings together two wildly different women in this page-turning thriller about greed, legacy, and betrayal from th...
NEW YORK TIMES BESTSELLER • The disappearance of a beautiful, charismatic mother leaves her family to piece together her secrets in this propulsive novel for fans of Big Little Lies—from the bestselling author of All We Ever Wanted Was Eve...
This Is Where We Live tells the story of Claudia and Jeremy, a young married couple (she's an aspiring filmmaker, he's an indie musician) who are on the verge of making it. Her first film was a sensation at Sundance and is about to have i...
A smart, comic page-turner about a Silicon Valley family in free fall over the course of one eventful summer from the author of Watch Me Disappear and Pretty ThingsWhen Paul Miller's pharmaceutical company goes public, making his...