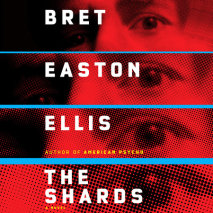 A sensational new novel from the best-selling author of Less Than Zero and American Psycho that tracks a group of privileged Los Angeles high school friends as a serial killer strikes across the city.Bret Easton Ellis's masterful new novel is a...
Own it, snowflakes: you've lost everything you claim to hold dear.White is Bret Easton Ellis's first work of nonfiction. Already the bad boy of American literature, from Less Than Zero to American Psycho, ...
Bret Easton Ellis's debut, Less Than Zero, is one of the signal novels of the last thirty years, and he now follows those infamous teenagers into an even more desperate middle age.Clay, a successful screenwriter, has returned from New York to L...
Bret Ellis, the narrator of Lunar Park, is the bestselling writer whose first novel Less Than Zero catapulted him to international stardom while he was still in college. In the years that followed he found himself adrift in a world of wealt...