A New York Times BestsellerOne of People Magazine's Top 10 Books of 2016Publishers Weekly Best Book of 2016 (Fiction)A Washington Post Bestseller • A Los Angeles Times Bestseller • A USA Today Bestseller...
Twenty-five years after its original publication, Do I Have to Say Hello? Aunt Delia's Manners Quiz for Kids and Their Grown-ups is back, and do we and our kids all need it. In a series of light-hearted multiple choice quizzes, alternate scenar...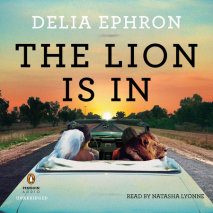 "'There are no miracles," says Rita …. 'Miracles are simply misunderstandings. Or worse, cons.'" –The Lion Is In Tracee is a runaway bride and kleptomaniac. Lana's an audacious beauty, a recoveri...