#1 NEW YORK TIMES BESTSELLER • The author of Small Great Things returns with a powerful and provocative new novel about ordinary lives that intersect during a heart-stopping crisis.

"Picoult at her fearless best .
Throughout her blockbuster career, no. 1 internationally bestselling author Jodi Picoult has seamlessly blended nuanced characters, riveting plots, and rich prose, brilliantly creating stories that "not only provoke the mind but touch the flawed souls in all of us" (The Boston Globe).
#1 NEW YORK TIMES BESTSELLER • With richly layered characters and a gripping moral dilemma that will lead readers to question everything they know about privilege, power, and race, Small Great Things is the stunning new page-turner from Jodi Picoult.
Jodi Picoult tackles issues of race and privilege in this ebook original short story, a prequel to her upcoming novel Small Great Things. In "Shine," the master storyteller and #1 New York Times bestselling author of Leaving Time and My Sister's Keeper introduces readers to the unforgettable Ruth Brooks.
Where There's Smoke.

Bestselling author Jodi Picoult is a masterful storyteller, who "writes with a fine touch, a sharp eye for detail, and a firm grasp of the delicacy and complexity of human relationships" (The Boston Globe).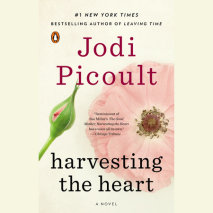 Jodi Picoult's Captivating Second Novel
From the New York Times bestselling author of My Sister's Keeper, Lone Wolf, and the forthcoming The Storyteller, Harvesting the Heart is written with astonishing clarity and evocative detail, convincing in its depiction of emotional pain, love, and vulnerability, and recalls the writing of Alice Hoffman and Kristin Hannah.