One of Faulkner's comic masterpieces, The Reivers is a picaresque that tells of three unlikely car thieves from rural Mississippi. Eleven-year-old Lucius Priest is persuaded by Boon Hogganbeck, one of his family's retainers, to steal his grandfather...
Rediscover this Faulkner classic--or explore it for the first time.A powerful novel examining the nature of evil, informed by the works of T. S. Eliot and Freud, mythology, local lore, and hard-boiled detective fiction, Sanctuary is the dark, at time...
ABSALOM, ABSALOM! tells the story of Thomas Sutpen, the enigmatic stranger who came to Jefferson township in the early 1830s. With a French architect and a band of wild Haitians, he wrung a fabulous plantation out of the muddy bottoms of the north Mi...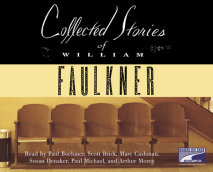 "I'm a failed poet. Maybe every novelist wants to write poetry first, finds he can't and then tries the short story which is the most demanding form after poetry. And failing that, only then does he take up novel writing." &md...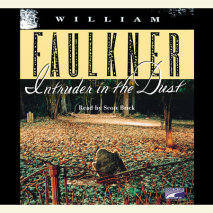 A classic Faulkner novel which explores the lives of a family of characters in the South. An aging black who has long refused to adopt the black's traditionally servile attitude is wrongfully accused of murdering a white man.
"Read, read, read. Read everything—trash, classics, good and bad, and see how they do it. Just like a carpenter who works as an apprentice and studies the master. Read! You'll absorb it. Then write. If it is good, you'll find ...
Selected by the Modern Library as one of the 100 best novels of all timeFrom the Modern Library's new set of beautifully repackaged hardcover classics by William Faulkner—also available are Snopes, The Sound and the Fury, Light in August,...
The Sound and the Fury is the tragedy of the Compson family, featuring some of the most memorable characters in literature: beautiful, rebellious Caddy; the manchild Benjy; haunted, neurotic Quentin; Jason, the brutal cynic; and Dilsey, their black s...