Bridget Jones, beloved Singleton and global phenomenon, is back with a bump in Bridget Jones's Baby: The Diaries.   8:45 P.M. Realize there have been so many times in my life when have fantasized about going to a scan with Mark or Daniel: just n...
A GoodReads Reader's ChoiceBridget Jones—one of the most beloved characters in modern literature (v.g.)—is back! In Helen Fielding's wildly funny, hotly anticipated new novel, Bridget faces a few rather pressing questions:  ...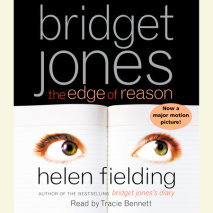 With another devastatingly hilarious, ridiculous, unnervingly accurate take on modern womanhood, Bridget Jones is back. (v.g.) Monday 27 January: "7:15 a.m. Hurrah! The wilderness years are over. For four weeks and five days now have been in function...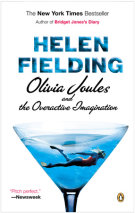 At the close of the last millennium, Helen Fielding debuted the irrepressible (and blockbuster-bestselling) Bridget Jones. Now, Fielding gives us a sensational new heroine for a new era...Move over 007, a stunning, sexy-and decidedly female-new playe...
Newly released movie tie-in edition!Meet Bridget Jones -- a 30-something Singleton who is certain she would have all the answers is she could:a) lose 7 poundsb) stop smokingc) develop Inner PoiseHere is the laugh-out-loud daily chronicle of a hilario...