The last known human searches the galaxy for companionship in a brilliant standalone novel from the legendary author of the Pip & Flinx series.

"A provocative read."—The Washington Post

Once Homo sapiens reigned supreme, spreading from star system to star system in an empire that encountered no alien life and thus knew no enemy .
#1 NEW YORK TIMES BESTSELLER • The official novelization of Star Wars. The Force Awakens, the blockbuster film directed by J. J. Abrams, featuring an 8-page color photo insert of thrilling images from the hit movie.

More than thirty years ago, Star Wars burst onto the big screen and became a cultural phenomenon.
Unlikely duo Pip and Flinx return to right another wrong in this all-new sci-fi adventure from one of the genre's living legends.

Fans of fun, fast-paced, imaginative science fiction adventure, rejoice. #1 New York Times bestselling author Alan Dean Foster returns to his much-loved Commonwealth series with a new novel starring the indefatigable Flinx and his venomous minidrag, Pip.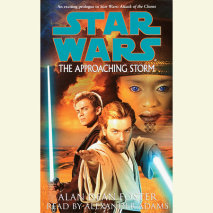 In the years since the events of Star Wars. The Phantom Menace, the Republic has continued to crumble, and more and more, the Jedi are needed to help the galactic government maintain order. As Star Wars. Episode II opens, Obi-Wan Kenobi and Anakin Skywalker have just returned from a mission on a world called Ansion.