In 2015, Russian hackers tunneled deep into the computer systems of the Democratic National Committee, and the subsequent leaks of the emails they stole may have changed the course of American democracy. But to see the DNC hacks as Trump-centric is t...
"Stunning revelations…This is an account that long will be consulted by anyone trying to understand not just Iran but warfare in the 21st century…an important book." –Tom Ricks, New York Times  FROM THE BESTSELLIN...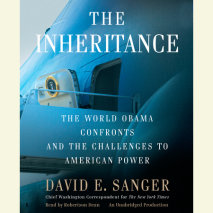 The Chief Washington Correspondent for The New York Times examines the effect the Bush Administration's foreign and domestic policies will have on global politics.This trenchant analysis of the Bush Administration's legacy is a riveting, ...