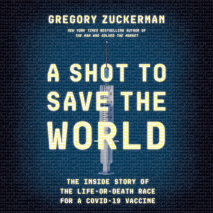 Longlisted for the FT/McKinsey Business Book of the Year Award The authoritative account of the race to produce the vaccines that are saving us all, from the #1 New York Times bestselling author of The Man Who Solved the MarketFew were ready whe...
NEW YORK TIMES BESTSELLERShortlisted for the Financial Times/McKinsey Business Book of the Year AwardThe perfect gift for the avid reader on your list: the unbelievable story of a secretive mathematician who pioneered the era of the algorit...
In 2006, hedge fund manager John Paulson realized something few others suspected--that the housing market and the value of subprime mortgages were grossly inflated and headed for a major fall.  Paulson's background was in mergers and acquisition...