To this day, the low, thin wail of an infant can be heard in Keldale's lush green valleys. Three hundred years ago, as legend goes, the frightened Yorkshire villagers smothered a crying babe in Keldale Abbey, where they'd hidden to escape the ravage...
Hailed as the "king of sleaze," tabloid editor Dennis Luxford is used to ferreting out the sins and scandals of people in exposed positions. But when he opens an innocuous-looking letter addressed to him at The Source, he discovers that so...
NEW YORK TIMES BESTSELLERDetective Sergeant Barbara Havers and Detective Inspector Thomas Lynley are forced to confront the past as they try to solve a crime that threatens to tear apart the very fabric of a quiet, historic medieval town in EnglandTh...
"George's mystery unfolds with great psychological depth, finely drawn characters and gorgeous portraits of the English countryside. . . . [George] is an essential writer of popular fiction today." —The Washington PostThe #1 N...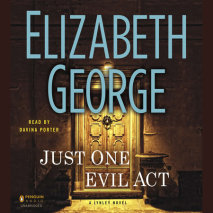 #1 New York Times bestselling author of A Banquet of Consequences Elizabeth George delivers another masterpiece of suspense in her Inspector Lynley series: a gripping child-in-danger story that tests Detective Sergeant Barbara Havers like never b...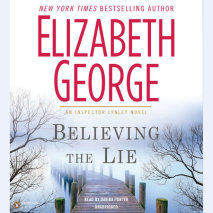 #1 New York Times bestselling author of The Punishment She Deserves Elizabeth George has millions of fans following her Inspector Lynley series. As USA Today put it, "It's tough to resist George's storytelling, once hooked." With Believing ...