6 Heart-Pounding Winter Beach Reads
February 24, 2017
Instead of sitting on a warm beach by the ocean to enjoy a fast-paced beach read, why not put on some sweats and curl up on your couch with a cup of hot cocoa? Beach reads are great reads year round, and these heart-pounding books will make the winter days melt away.
.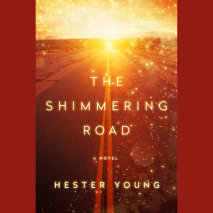 Soon-to-be-mother Charlotte "Charlie" Cates has recurring dreams about harm coming to her unborn daughter. These are not nightmares; they are visions. When she learns that the mother who abandoned her as a toddler was recently a victim of a double murder—along with her half-sister—Charlie must delve into buried family secrets in order to protect her orphaned niece.
Listen to an excerpt THE SHIMMERING ROAD
.