6 Heart-Pounding Winter Beach Reads
February 24, 2017
Instead of sitting on a warm beach by the ocean to enjoy a fast-paced beach read, why not put on some sweats and curl up on your couch with a cup of hot cocoa? Beach reads are great reads year round, and these heart-pounding books will make the winter days melt away.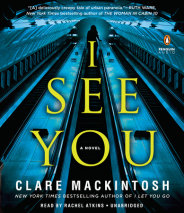 During Zoe's commute home one night, she sees a picture of herself in the classified ads. Other women begin appearing in the same ad, a different woman each day, and Zoe learns they are victims of increasingly violent crimes. With the help of a determined cop, Zoe must discover why she was chosen and who is behind it all, before it's too late.
Listen to an excerpt I SEE YOU
.