Audiobooks as Sous Chefs – Cook and Read at the Same Time
August 14, 2015
For some, the act of cooking is relaxing. For others, it's a chore. For readers, it's one more thing that stops us from finishing our book.
But no longer! Now, you can cook and read at the same time. Listening to an audiobook while cooking is not a new idea, but is, perhaps, an under-appreciated idea. If you're someone who dreads having to cook at the end of the day, it's a brilliant idea.
And we guarantee that there's an audiobook for every kitchen situation and mood. Unless you're making Julia Child's boeuf bourguignon, because that recipe takes mad concentration.
But you're busy, so boeuf bourguignon is out and finding your kitchen mojo is in. Here are the keys to achieving cooking success and finishing a book at the same time.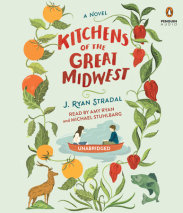 You don't know what to make for dinner.
Ryan J. Stradal will help you out with his startling debut,
Kitchens of the Great Midwest
. To echo
The Skimm
, "Warning: this will make you hungry. . . . And it will up your kitchen game."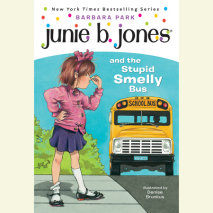 There are too many cooks in the kitchen.
The kids have stolen the measuring cups and are using them as Barbie tables and ant swimming pools. Distract them with
Junie B. Jones and the Stupid Smelly Bus
, a children's favorite that the whole family can enjoy.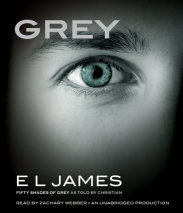 You're cooking for two.
Significant other helping you in the kitchen? We categorize this as a triumph. Keep them coming back with a little
romantic listening
.
Grey
by E.L. James is only one possibility. Just don't burn the chicken.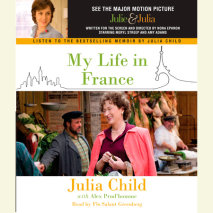 The souffle's flat.
Well, before you even begin this endeavor, you need to turn on Julia Child's memoir,
My Life in France.
Because only by channeling this renowned chef will you be able to conquer that soufflé.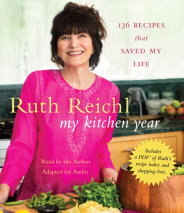 Dinner is burnt beyond repair.
Settle in with Ruth Reichl's
My Kitchen Year
while you wait for take out to arrive. Revealing a refreshingly vulnerable side of the world's most famous food editor, this audiobook will make you forget all about your ruined dinner.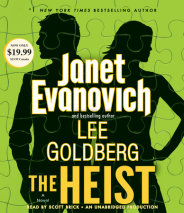 Dinner is a success…and on time.
It's because you kept up the pace with the
The Heist
by Janet Evanovich and Lee Goldberg. You were so focused on the sexy FBI agent chasing the hot, fearless con artist that you forgot to be stressed.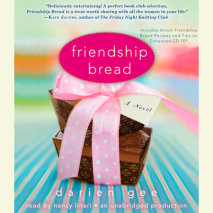 What dinner? Try dessert.
Friendship Bread
by Darien Gee is a sweet treat that tells the uplifting story of what endures when even the unthinkable happens.
Now…bring on the dishes. We have another
audiobook list
for that.