Audiobooks That Will Make You Love Sci-Fi
July 6, 2018
Robots. Aliens. Time Travel. Science fiction has a way of taking us beyond our known world in order to examine deep, human truths while going on a fantastic adventure. Transport yourself to a new place with one of these out-of-this world audiobooks.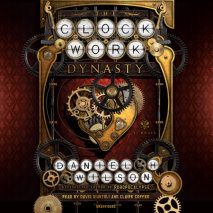 "The Clockwork Dynasty is my new favorite secret history novel! It's like some fantastic hybrid of Highlander and The Terminator–or maybe a cross between I, Robot and The Difference Engine, with a dash of Blade Runner for good measure. It reads like classic steampunk on steroids. In other words, it's totally bad ass and you're going to love it."
–Ernest Cline, author of Ready Player One
Listen to an excerpt The Clockwork Dynasty
collection
.