This is the Author | Chip Conley, Reihan Salam, and Nick McDonell
September 25, 2018
In this episode of This is the Author meet Chip Conley, author of Wisdom at Work, Reihan Salam, author of Melting Pot or Civil War?, and Nick McDonell, author of The Bodies in Person. From how we communicate in the workplace, to how we discuss the immigration debate, and how we talk about the casualties of war, these authors' books will make you think about the varying viewpoints that affect our world each day. And, find out why, when you're fifty years old, you should actually only think of yourself as 32 years into your adulthood.
Learn more about the authors' audiobooks:


At a time when power is shifting younger, companies are finally waking up to the value of the humility, emotional intelligence, and wisdom that come with age. Part manifesto and part playbook, this ignites an urgent conversation about ageism in the workplace.
Listen to an excerpt WISDOM AT WORK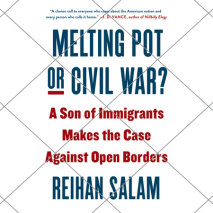 Rejecting both militant multiculturalism and white identity politics, Reihan Salam argues that limiting total immigration and favoring skilled immigrants will combat rising inequality, balance diversity with assimilation, and foster a new nationalism that puts the interests of all Americans—native-born and foreign-born—first.
Listen to an excerpt MELTIG POT OR CIVIL WAR?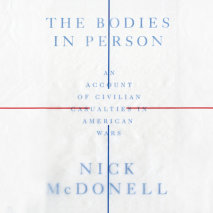 With a novelist's eye—and hundreds of hours of recorded interviews—McDonell brings us the untold story of the innocent dead in America's ongoing wars, from leveled cities to drone operation centers to Capitol back rooms. He raises questions not only about what it means to be an American, but about the value of a life, what it means to risk one, and what is owed afterward.
Listen to an excerpt THE BODIES IN PERSON

To listen to more episode of This is the Author, click here.