This is the Author | Jedidiah Jenkins, Heather Havrilesky, and Scott Harrison
October 9, 2018
In this episode meet Jedidiah Jenkins, author of To Shake the Sleeping Self, Heather Havrilesky, author of What Is This Were Enough?, and Scott Harrison, author of Thirst. They address the big questions so many of us ask ourselves every day: What is my purpose? Who am I meant to be? And how can I lead a meaningful life that positively impacts others? The personal stories shared in this episode will leave you thinking about positive ways to make change and feel good about yourself. Not to mention, find out which author's dream narrator pick has a voice that's "buttery and dangerous."
Learn more about the authors' audiobooks: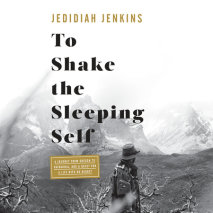 From travel writer Jedidiah Jenkins comes a long-awaited memoir of adventure, struggle, and lessons learned while bicycling the 14,000 miles from Oregon to Patagonia.
"Thrilling, tender, utterly absorbing . . . Every chapter shimmered with truth. It's an unforgettable debut." —Cheryl Strayed
Listen to an excerpt TO SHAKE THE SLEEPING SELF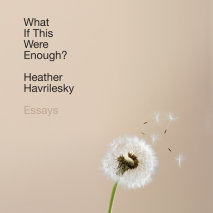 By the acclaimed critic, memoirist, and advice columnist behind the popular "Ask Polly," an impassioned collection tackling our obsession with self-improvement and urging readers to embrace the imperfections of the everyday.
"Wise, wry essays on the false promise of self-help, the emptiness of materialism, and the beauty of the 'imperfect moment.'" —People
Listen to an excerpt WHAT IF THIS WERE ENOUGH?

An inspiring personal story of redemption, second chances, and the transformative power within us all, from the founder and CEO of the nonprofit charity: water. 100% of the author's net proceeds from Thirst will go to fund charity: water projects around the world.
"This book will inspire you to believe that you are more than the obstacles life has put in your path, and the world is more generous than it often seems." —Arianna Huffington
Listen to an excerpt THIRST

To listen to more episode of This is the Author, click here.