This is the Author | Library Edition, Part 1
September 18, 2018
We love libraries, and so do our authors! Not only are libraries a place where you have stories and information at your fingertips (for free!), but they are also places of comfort, refuge, and joy.
In this special edition of This is the Author, to celebrate Library Card Sign-up Month, listen to authors Mayim Bialik, Heather Turgeon, Allison Pataki, Grant Wahl, Nathalie Nino, Camas Davis, and Mark & Angel Chernoff share why libraries are so special to them.

Authors and audiobooks featured in this episode: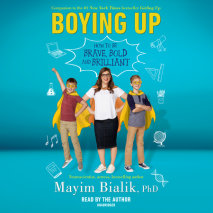 To listen to more episodes of This is the Author click here.