What We're Listening To — February 2018 Picks
February 15, 2018
I've been watching The Bachelor and The Bachelorette on and off since Season One, but over the last few years, I've become more or less addicted to the franchise. February brings no shortage of content for Bachelor fans like myself. I'm watching both Arie's season and The Bachelor Winter Games. On Tuesdays I look forward to listening to The Ben and Ashley I Almost Famous Podcast on my subway ride to work. As fellow Bachelor fans know, Ben Higgins and Ashley Iaconetti are series veterans—and both of them will be on the new Winter Games. Their insider knowledge adds context to the show recaps, there are plenty of interviews with cast members past and present (and a number of spontaneous ones that address hot gossip), and the podcast is overall a fun listen.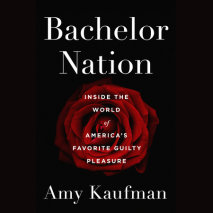 On another
Bachelor
-related note, I'm looking forward to getting my hands on an advance copy of
Bachelor Nation
(the audiobook publishes on March 6).
Los Angeles Times
journalist Amy Kaufman went behind the scenes of the franchise and interviewed producers, contestants, and celebrity fans to bring us never-before-told details of the show's inner workings. (Amy even got banned from attending show events by ABC when her reporting got a little too real for its liking.)
Maybe it's lingering new-year, new-you, but I've been into reading and listening to advice columns lately. One of my favorites is the Dear Prudence podcast. Host Mallory Ortberg gives strong, generally decisive opinions on topics big and small, and her conversations with guest hosts are always spirited. My other go-to for advice is New York Magazine's Ask Polly column. Heather Havrilesky takes a blunt, tough-love approach to advice-giving. I find that even when the letter doesn't seem directly applicable to my circumstances, there are nuggets that hit home. (I don't think Heather has a podcast…yet…but I'll be a listener if she starts one.) I particularly enjoyed the recent Ask Polly column "I'm too Old for Love, but I Want It Anyway"—her "Little Mermaid" analogy had the unexpected effect of getting me even more excited about the Hans Christian Andersen's Fairy Tales collection we're publishing as an audiobook next month.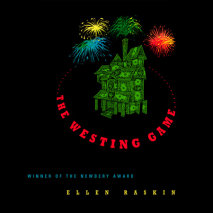 I'm also listening to
The Westing Game
. It's one of those classics that I somehow missed as a kid, despite loving
From the Mixed-up Files of Mrs. Basil E. Frankweiler
and
Harriet the Spy
. Lucky for me, Listening Library recently published a brand-new recording of the audiobook, read by Cassandra Campbell. I've listened to the first few chapters and am hooked. Campbell does great character voices, and her performance adds an extra layer of suspense and thrill to the mystery.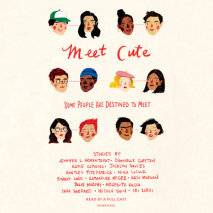 Last but not least, I'm listening to
Meet Cute
, an anthology of how-they-met tales by some of today's most popular YA authors. There's a broad range of stories in terms of diversity, setting, and structure. What's nice about audiobook anthologies is that you can listen to short stories in bursts throughout your day—while you're waiting on line at the store, making a quick meal, etc. I've been bouncing around and listening to the stories out of order. My favorite so far is "The Department of Dead Love" by
Nicola Yoon
, a story that reminds me a bit of
Eternal Sunshine of the Spotless Mind
.