Book Club with Debbie Macomber for the Holidays!
December 10, 2021
By Debbie Macomber
Editor's Note: We're thrilled to welcome Debbie to the PRH Audio blog with her holiday listening recommendations! And don't miss book club resources for Dear Santa (Debbie's latest) below—complete with a special recording of Debbie reading her book club discussion questions (perfect for playing aloud at your Dear Santa gathering!).
During the holidays my days seem to be so packed full that sometimes I feel like I'm going to miss out on the elements of the holiday season I love most. One of which is reading. Something you might not know about me is that I'm someone who likes to multitask. If there are two things that can be accomplished at one time, I will take that option, always! It just makes sense when our world seems overwhelmingly busy to add two tasks together. One of my favorite things is to knit and listen to an audiobook. Lately, I find myself knitting less and doing all sorts of other tasks while devouring holiday read after holiday read. Holiday audiobooks get me in the spirit of the season and listening to them brings an added element, I can let myself escape in a way I wouldn't be able to do while reading the text. Here are some of my favorite audiobooks to listen to this season while I check items off my to do list.
A book to listen to while you bake: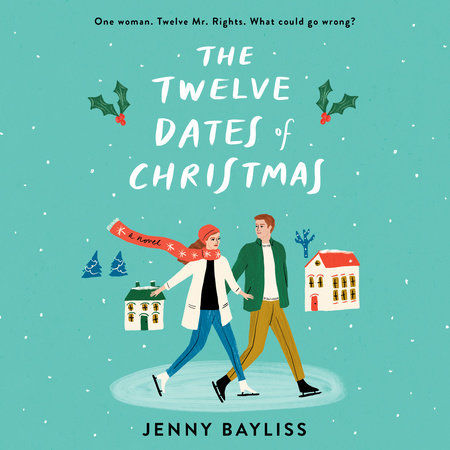 A book to listen to while decorating:

A book to listen to while wrapping gifts:

A book to listen to while traveling to see family:

A book to listen to while coloring in the A Very Merry Christmas coloring book:

Host a Dear Santa book club! Download the Dear Santa Book Club Kit, and play this festive recording of Debbie reading the discussion questions at your gathering:
Get more audiobook listening recommendations from authors (and more) when you sign up for our Penguin Random House Audio newsletter.