Listen While You're in the Kitchen
June 7, 2018
Nothing says summer like a barbecue: what could be better than grilling out with your friends and family under a sunny sky? We've gathered together some delicious audiobooks to keep you company in the kitchen while you prep your meals and wait for the party to start.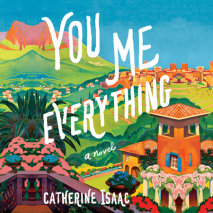 Sick of his lies, cheating ways, and complete lack of interest in fatherhood, Jessica left her boyfriend, Adam, only months after she gave birth to their son–and never looked back. Adam moved to France to follow his dream, unencumbered by a serious relationship and the child he never wanted. Ten years later, Susan, Jess's mother, lies in a nursing home, battling a debilitating disease. Susan forces Jess to recognize what she's always refused to acknowledge: that William needs his father in his life. So, Jess and ten-year-old William set off to spend the summer at Château de Roussignol, deep in the rich, sunlit hills of the Dordogne, where Adam runs a beautiful hotel. There, Jess has a mission: to make Adam fall in love with his own son.YOU ME EVERYTHING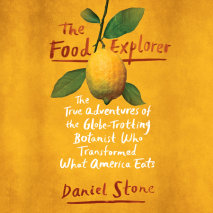 In the nineteenth century, American meals were about subsistence, not enjoyment. But as a new century approached, appetites broadened, and David Fairchild, a young botanist with an insatiable lust to explore and experience the world, set out in search of foods that would enrich the American farmer and enchant the American eater.THE FOOD EXPLORER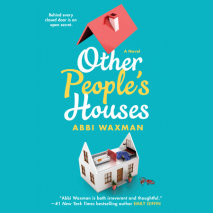 As the longtime local carpool mom, Frances Bloom is sometimes an unwilling witness to her neighbors' private lives. She knows her cousin is hiding her desire for another baby from her spouse, Bill Horton's wife is mysteriously missing, and now this…after the shock of seeing Anne Porter in all her extramarital glory, Frances vows to stay in her own lane. But that's a notion easier said than done when Anne's husband throws her out a couple of days later. The repercussions of the affair reverberate through the four carpool families–and Frances finds herself navigating a moral minefield that could make or break a marriage.OTHER PEOPLE'S HOUSES
For more recommendations for what to listen to in the kitchen, take a look at this collection.