Make Your Garden Bloom as You Listen to These 5 Stories
March 2, 2018
With the arrival of warmer weather comes the excitement of getting back into your garden. As you dig, till, and plant, plug into one of these floral- and plant- inspired audiobooks.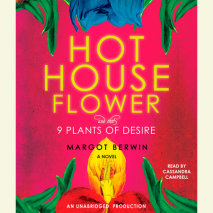 In the heart of New York City, hidden in the back room of an old Laundromat, are nine rare and valuable plants. This is the story of this legendary garden and the distance one woman must travel—from the cold, harsh streets of Manhattan to the lush jungles of the Yucatan Peninsula—to claim what is hers.
Listen to an excerpt Hothouse Flower and the Nine Plants of Desire
For more audiobooks to listen to while you garden, click here.