Q&A with January LaVoy, narrator of Gods of the Upper Air by Charles King
September 10, 2019
It's back-to-school time and there's a noticeable shift in the air. Whether or not you're hitting the books in the traditional studious sense, we've got the perfect non-fiction treat for your playlist brought to you by a narrator who can do everything from Star Wars, to truly divine supernatural YA, to suspense and everything in between. Considering January LaVoy narrates approximately fifty books a year, you can be sure that when she raves about a read that is "incredibly informative, but also inspiring," we want to hear more. Consider Gods of the Upper Air the next must-listen for your own back-to-school syllabus—and learn what's up next for this multi-talented actress. Professor LaVoy, your class is now is session…
Tell us about Gods of the Upper Air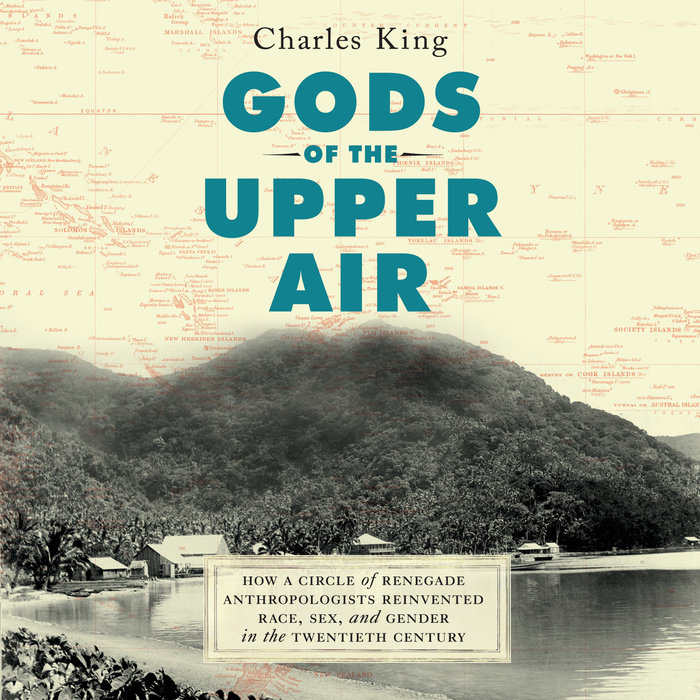 Gods of the Upper Air is an absolutely fascinating account of the work of Franz Boas, and the circle of predominantly female anthropologists that he trained in the early part of the 20th century. Some of them are famous names, like Margaret Mead and Zora Neale Hurston (yes, she was a trained anthropologist as well as a novelist!) while others are less known but no less important, such as Ruth Benedict and Ella Cara Deloria. But all of these women had a huge impact on the way that science (and society) view questions of race, gender, and how we grapple with our sense of self vs. other. I think this book is almost frighteningly relevant right now, as nations and communities reckon with issues of identity, immigration, and human rights. I found it incredibly informative, but also inspiring. It challenged so many of my own notions of what the words "civilization" and "society" mean, and I think it encourages the listener to consider the standards by which they judge things to be "normal". These scientists were proposing absolutely radical ideas at the time, many of which have—thankfully—become an integral part of our modern mores in the last hundred years.
Is there a person from this audiobook that you miss voicing or would like to spend more time with, and why?
Because this is a non-fiction book, I didn't "voice" characters in the traditional sense. But I was riveted by the story of Margaret Mead. She's one of those names I've heard since childhood, and I had a vague sort of notion of her as a famous scientist, but it's hard to overstate the impact she had on her field, and the social sciences in general. Although I'm not entirely sure I'd want to spend time with her in person, as she seems to have had a rather mercurial temperament. I think I'd like to observe her in the same way that she observed other cultures—close, but with a bit of distance.
Did you always know you wanted to be a narrator?
I didn't even realize that narration was a full-time job that a person could have until I started doing it! But I've always loved books. I'm always, always reading something. I've been narrating about 50 books a year the past few years—which means I read those 50 twice each—and then I try to read at least one book a month for pleasure. I'm very grateful for podcasts, or I'd never be able to keep up with what's going on in the news! So, no, I definitely didn't always know. But as an actor, I am so grateful to have yet another storytelling outlet. And I believe that being a full-time narrator has improved my stage acting immeasurably.
What sound makes you feel the most nostalgic?
This is such an interesting question. I think my nostalgia is triggered most strongly by a different sense—that of smell. But songs are a close second. I've been writing about my own childhood lately, and whenever I'm doing that, I find that listening to playlists from that era—pop songs from the mid-1980's, things like that—actually help me remember details about those times more accurately. I will put on the kind of music my friends and I were listening to if I'm writing about school or social events, and if I'm writing about my family, I'll choose artists and songs that my parents favored—the kind of music they'd play when we went on road trips or vacations. It really puts me right back there.
What was your favorite book or audiobook as a child?
Too many to mention in terms of books. I do remember a book on tape of Peter and the Wolf that included the Prokofiev music, and was narrated by Sterling Holloway. (I didn't know that then, but his voice is so unmistakable, I know it now.) I wore that tape out listening to it. Charlotte's Web was another huge favorite, and—I think I can say this now—one of the best things that has ever happened to me as a narrator was being asked to voice the role of Charlotte in the full-cast Listening Library audiobook that is coming out in October. I really don't have any words to describe what an honor that is.
What's up next for you?
I've just taken a new position as a full-time faculty member at Emory University in Atlanta, so I'm very excited to begin teaching Acting to undergraduates there. It's an incredible opportunity for me, but I'm most grateful that it's a job that will allow me to integrate my career as a narrator. Although I will have to be a little more selective about which books I choose due to the time constraints, I will continue to narrate as many books as I can each year. I love telling stories. It's who I am, and I hope to continue doing it forever…or until our robot overlords decide that only Siri narrates books anymore.
Listen to a clip:

More from January LaVoy:


A Conversation Between Bruce Holsinger and January LaVoy
Bruce Holsinger, author of The Gifted School, chats with the narrator of his audiobook. (on Read it Forward)

"January LaVoy's exceptional narration skyrockets an already outstanding story to the next level."—
School Library Journal
, starred review