Rediscover Mercy with Anne Lamott
April 26, 2017
An instant New York Times bestseller, Hallelujah Anyway is the latest book by American novelist and nonfiction writer Anne Lamott. Read by the author, this audiobook offers great advice on how to embrace mercy and accept, forgive, and discover ourselves and others. The subject is perfectly timed for the especially tumultuous and confusing world around us, and hearing it in Anne's own voice lends humor and honesty when we all need them most.  Gloria Steinem says "Every writer, truth-seeker, parent, and activist I know is in love with one or more books by Anne Lamott."  If that doesn't make you listen to this book, I don't know what will.
Listen to an excerpt HALLELUJAH ANYWAY
Also by Anne Lamott: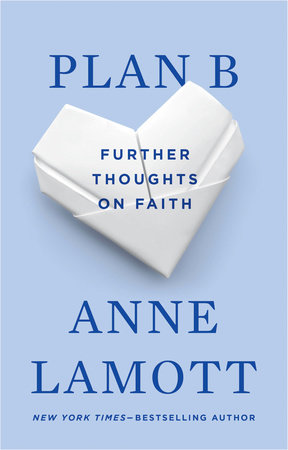 With the trademark wisdom, humor, and honesty that made Anne Lamott's book on faith, Traveling Mercies, a runaway bestseller, Plan B. Further Thoughts on Faith is a spiritual antidote to anxiety and despair in increasingly fraught times.
Click here for more inspiring audiobooks for your listening pleasure.