September's Current Events: Activism Listens
September 14, 2018
With the ceaseless news cycle, it can be easy to miss individual players who are making a difference. Take a listen to the incredible life stories of these very different activists, who are all aiming to make the world better in their own unique way.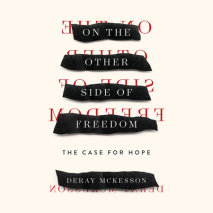 In August 2014, twenty-nine-year-old activist DeRay Mckesson stood with hundreds of others on the streets of Ferguson, Missouri, to push a message of justice and accountability. These protests, and others like them in cities across the country, resulted in the birth of the Black Lives Matter movement. Now, in his first book, Mckesson lays down the intellectual, pragmatic, and political framework for a new liberation movement.
Listen to an excerpt On the Other Side of Freedom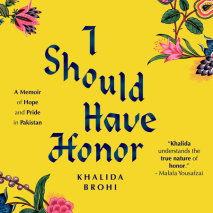 Khalida Brohi was raised to believe in the sanctity of arranged marriage. Khalida herself was promised as a bride before she was even born. But her father refused to let her become a child bride. He was a man who believed in education, not just for himself but for his daughters. Everything shifted for Khalida when she found out that her beloved cousin had been murdered by her uncle in a tradition known as "honor killing." Her cousin's crime? She had fallen in love with a man who was not her betrothed. This moment ignited the spark in Khalida Brohi that inspired a globe-spanning career as an activist. Brohi started a Facebook campaign that went viral. From there, she created a foundation focused on empowering the lives of women in rural communities through education and employment opportunities, while crucially working to change the minds of their male partners, fathers, and brothers.
Listen to an excerpt I Should Have Honor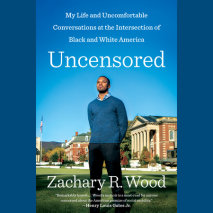 As the former president of the student group Uncomfortable Learning at his alma mater, Williams College, Zachary Wood knows from experience about intellectual controversy. But Zach has never shared the details of his own personal story. In Uncensored, he reveals for the first time how he grew up poor and black in Washington, DC, where the only way to survive was resisting the urge to write people off because of their backgrounds and perspectives. By sharing his troubled upbringing–from a difficult early childhood to the struggles of code-switching between his home and his elite private school–Zach makes a compelling argument for a new way of interacting with others and presents a new outlook on society's most difficult conversations.
Listen to an excerpt Uncensored