Staff Round-up: Spring Break Memories & Recommendations
April 16, 2019
Spring Break! It's the amuse-bouche before the feast of summer. It's also a time of collective ants-in-pants syndrome, in which you find yourself spontaneously skipping, developing crushes on flowering trees, and whistling along with the birds until that one mean Chickadee gives you side-eye. We asked our fellow PRH audioteers what audiobooks or authors most reminded them of spring breaks past and brought to mind this seasonal feeling of motion and simple pleasures. Read on for their excellent recommendations, which may stir up spring break memories of your own…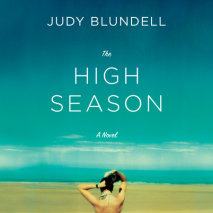 "For some reason, I always wind up bringing moody, slighty-to-very-depressing books on beach vacations. My typical holiday fare is a novel centered around a woman who is feeling lost and at a turning point in her life. Two such books I've recently found compulsively-readable and genuinely enjoyed are The High Season by Judy Blundell and Sweetbitter by Stephanie Danler—they're both nuanced but not so heavy you'll be in tears on the sand."—Emily Parliman, Editor
Listen to an excerpt of The High Season by Judy Blundell here:The High Season
---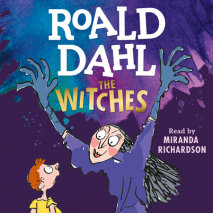 "Growing up, my family spent every Spring Break driving around the Southwest in our motorhome, going to glamorous places like Truth or Consequences, New Mexico, Tombstone, Arizona, Roswell, and every national park and highway sideshow in between. In the drawer next to my bunk I had a collection of Roald Dahl books, beaten up and falling apart from constant travel. A better choice for YOUR Spring Break are the audiobook editions, so the whole family can enjoy the story without making themselves carsick!"—Heather Job, Associate Publicist
Listen to an excerpt of The Witches by Roald Dahl here, or browse the complete Dahl collection:THE WITCHES
---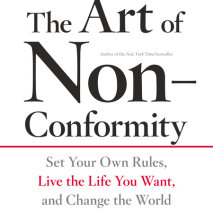 "One of the most freedom-filled books I've loved is Chris Guillebeau's The Art of Non-Conformity. A business book for spring break? You got it! I like to relax listening to an author share their insights and suggestions; it's like pulling up a big squashy pillow to get comfortable and listen at the feet of a master of their field. I've loved Chris Guillebeau's work for years, so the fact that he narrates his own books on audio is a big plus for me as a listener.
A break or vacation is wonderful! You get to rest, spend time with people you care about, and do the things you enjoy. This book is all about finding ways to structure your life around the people and activities that matter most to you – after all, you don't have to live your life according to other peoples' expectations. To me, that makes it a perfect spring break book, and a great way to make your vacation last all year!"—Margaret Dunham, Social Media Manager
Listen to an excerpt of The Art of Non-Conformity by Chris Guillebeau here:The Art of Non-Conformity
---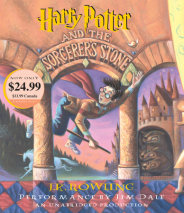 "I would have to nominate any of the Harry Potter audiobooks. I mean they took place at school, so the opposite of Spring Break, but what is more spring breaky/nostalgic than going on a captivating magical adventure with 3 wizard friends? I would hop on a broomstick any day! Also, I just love Jim Dale's voice."—Alexis Patterson, Manager, Strategic Events & Special Projects
Listen to an excerpt of Harry Potter and the Sorcerer's Stone (Book I in the series), written by JK Rowling and narrated by the legendary Jim Dale, here:Harry Potter and the Sorcerer's Stone
---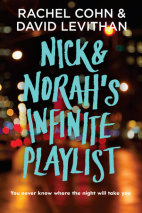 "A book that makes me feel fancy free is Nick and Norah's Infinite Playlist (or really anything that David Levithan & Rachel Cohn have written together, but this one is the original). I know Spring Break usually brings to mind images of beach dance parties and drinking out of coconuts, but this New York-based romp is what sixteen-year-old Erin thought of as the true definition of liberation. Over the course of a singular magical night, Nick and Norah meet and then cover what seems like the entire borough of Manhattan in an attempt to find their favorite band's secret show. They hit a couple dozen speed bumps (teenage angst, drunk best friends, and a record contract-hungry Jewish Rock band to name a few), but the resulting adventure is the perfect reminder that a New York night could lead you anywhere. What's breezier than that?"—Erin Murphy, Creative Marketing Assistant
Listen to an excerpt of Nick and Norah's Infinite Playlist here:Nick and Norah's Infinite Playlist
---
"Spring break was never a travel time of year for my family so I've been used to just appreciating the change of seasons locally, wherever I am. Currently that means enjoying the fresh air, sunshine, and newly warm(ish) weather by taking myself to the nearest park to read or listen to an audiobook. Right now I've been enjoying Lost and Wanted, a really beautiful story about a physicist, that explores female friendship and, dazzlingly, the vastness and complexity of our universe."—Tara Djangi, Senior Manager, Creative Marketing
Listen to an excerpt of Lost and Wanted here:Lost and Wanted
For more great spring break listens, check out Audiobooks for a Silly Spring Break (for kids) or March Madness: Insanely Good Audio Thrillers (for adults).