This Is the Author | What Makes A Great Story? Part 1
November 1, 2018
In this special compilation of This is the Author, we asked authors to reveal their recipes for a great story. Hear Torrey Maldonado, Heather Won Tesoriero, Jedidiah Jenkins, Marcellus Wiley, Sam Maggs, KJ Dell'Antonia, Daniel Siegel, Cristen Conger, Caroline Ervin, Tom O'Bryan, and Matt de la Peña reveal their secret ingredients, whether that be radical truth-telling or a pinch of metaphorical salt. Thinking of cooking up some stories yourself? Have a listen, and let the creative mixing begin!
Authors and audiobooks featured in this compilation episode: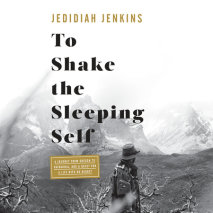 To listen to more episodes of This is The Author, CLICK HERE.