Thrilling Audiobooks for Your Next Book Club
January 30, 2017
Are you looking for a new, suspenseful book for your next book club meeting? Here are five recent audiobooks that will thrill you, shock you, and leave you itching to discuss the ending with your book club members.
.
.
.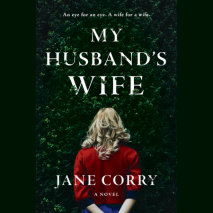 When Lily, a young lawyer, marries Ed, she's determined to make a fresh start and to leave the secrets of the past behind. But when Lily takes on her first murder case and meets Joe, a convicted murderer, she is strangely drawn to him. Carla, Lily's next door neighbor, may only be nine, but she has already learned that secrets are powerful things. Sixteen years later, Carla shows up on Lily's doorstep and sets off a chain of events that can only end one way.
Listen to an excerpt MY HUSBAND'S WIFE
.
.