Vogue Knitting Live: A Knitter's Paradise
January 18, 2017
Yarn, beads, buttons, needles…and audiobooks! That's a quick summary of our weekend at Vogue Knitting Live in NYC. We had a great time talking patterns and great listens with the 6,000+ attendees of the show. What an enthusiastic bunch! I think it's safe to say we're all inspired to craft more this winter, and we have some great project recommendations to get us going.
If you weren't at the show, we'll fill you in on what you missed. We gave away crafting patterns paired with audiobook suggestions that you can access here. And as part of our prize wheel fun, we had a full audiobook giveaway of The Informationist, which was very popular. While we can't offer you a chance to spin the wheel via the Internet (although that would be cool!) we can offer you this full free download. Sign up for our newsletter here and you'll receive it in your email—it's as easy as that!
Anyone who signed up for our newsletter to spin the wheel at Vogue Knitting Live has been entered to win this gorgeous handmade blanket by London Kaye:
We're now opening up the sweeps to those who sign up online as well – enter your email address here by Sunday and you'll have a chance to win! The winner will be drawn at 11:59 PM EST on Sunday, 1/22.  Open to U.S. residents only. Official rules here.
Here are a few of the big hits we were promoting at the show: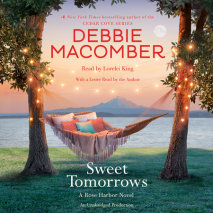 The much-anticipated conclusion to Debbie Macomber's beloved Rose Harbor series, set in the picturesque town of Cedar Cove, Sweet Tomorrows is a vibrant and poignant novel of letting go of fear, following your heart, and embracing the future&md...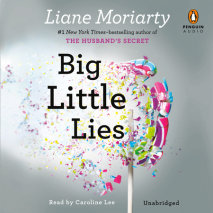 DON'T MISS SEASON 2 OF THE GOLDEN GLOBE AND EMMY AWARD-WINNING HBO® SERIES STARRING REESE WITHERSPOON, NICOLE KIDMAN, SHAILENE WOODLEY, LAURA DERN, ZOË KRAVITZ, AND MERYL STREEPFrom the author of Nine Perfect Strangers, ...
Click here for more titles to listen to while you craft and keep busy this Winter season!