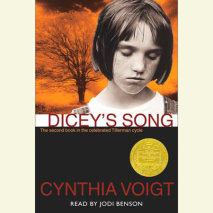 A NEWBERRY MEDAL WINNER
Keeping her family together is what thirteen-year-old Dicey does best. But now that all four Tillerman children have found a new home with their grandmother, Dicey has to learn the hard lesson of letting go. Dicey's got other problems than finding her new role in the family.
Mary Alice and Grandma Dowdel return for more astonishing, laugh-out-loud adventures when fifteen-year-old Mary Alice moves in with her spicy grandmother for the year. Her extended visit is filled with moonlit schemes, romances both foiled and founded, and a whole parade of fools made to suffer in unusual (and always hilarious) ways.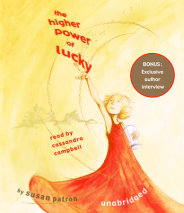 BONUS FEATURE. Exclusive Author Interview

Lucky, age ten, can't wait another day. The meanness gland in her heart and the crevices full of questions in her brain make running away from Hard Pan, California (population 43), the rock-bottom only choice she has.
This is the story of Desperaux Tilling, a mouse in love with music, stories, and a princess named Pea. It is also the story of Miggery Sow, a slow-witted serving girl with a simple, impossible wish. These characters are about to embark on a journey that will lead them down into a horrible dungeon, up into a glittering castle, and ultimately, into each other's lives.
Tree-ear is an orphan boy in a 12th-century Korean potters' village. When he accidentally breaks a pot, he must work for the master to pay for the damage by setting off on a difficult and dangerous journey that will change his life forever.


From the Trade Paperback edition.
On a frosty morning sometime in the fourteenth century, in a village somewhere in England, a gift known only as Brat was sleeping in a dung heap.

"You, girl. Are you alive or dead."

When she opened her eyes, she saw an important-looking woman with a sharp glance and a sharp nose and a wimple starched into sharp pleats.