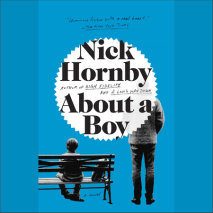 Now a major motion picture from Universal Pictures.
Will Freeman may have discovered the key to dating success. If the simple fact that they were single mothers meant that gorgeous women—women who would not ordinarily look twice at Will—might not only be willing, but enthusiastic about dating him, then he was really onto something.
The guru to the gurus at last shares his knowledge with the rest of us. Nobel laureate Daniel Kahneman's seminal studies in behavioral psychology, behavioral economics, and happiness studies have influenced numerous other authors, including Steven Pinker and Malcolm Gladwell.
#1 NEW YORK TIMES BESTSELLER • The incredible true story of survival and salvation that is the basis for two major motion pictures. 2014's Unbroken and the upcoming Unbroken. Path to Redemption.

On a May afternoon in 1943, an Army Air Forces bomber crashed into the Pacific Ocean and disappeared, leaving only a spray of debris and a slick of oil, gasoline, and blood.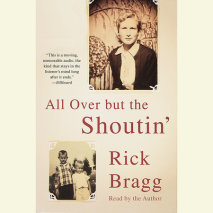 This haunting, harrowing, gloriously moving recollection of a life on the American margin is the story of Rick Bragg, who grew up dirt-poor in northeastern Alabama, seemingly destined for either the cotton mills or the penitentiary, and instead became a Pulitzer Prize-winning reporter for The New York Times.
A brilliantly sunny day, and then the explosion; on what had been an ordinary weekday, there is suddenly fire, smoke, confusion, bodies, panic...

On May 7, 1915, the ocean liner Lusitania was struck by a terrifying new weapon-and became a casualty of a terrible new kind of war.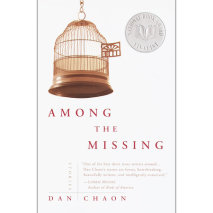 In this haunting, bracing new collection, Dan Chaon shares stories of men, women, and children who live far outside the American Dream, while wondering which decision, which path, or which accident brought them to this place. Chaon mines the psychological landscape of his characters to dazzling effect.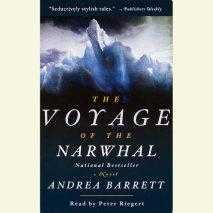 Capturing a crucial moment in the history of exploration, the mid-nineteenth century romance with the Arctic, Andrea Barrett focuses on a particular expedition and its accompanying scholar-naturalist, Erasmus Darwin Wells. Through his eyes, we meet the Narwhal's crew and its commander--obsessed with the search for an open polar sea--and encounter the far north culture of the Esquimaux.