Nominated as one of America's best-loved novels by PBS's The Great American Read

The bestselling cult classic—now a major motion picture directed by Steven Spielberg.

At once wildly original and stuffed with irresistible nostalgia, READY PLAYER ONE is a spectacularly genre-busting, ambitious, and charming debut—part quest novel, part love story, and part virtual space opera set in a universe where spell-slinging mages battle giant Japanese robots, entire planets are inspired by Blade Runner, and flying DeLoreans achieve light speed.

Not since The Elegance of the Hedgehog has a book arrived in America from Europe on such wings of critical praise and popularity. The Vanishing of Katharina Linden is an unforgettable debut—at once chilling and endearing, haunting and richly insightful—the story of one girl's big heart and even bigger imagination, and of a world full of mystery, good, and evil.
The wondrous Aimee Bender conjures the lush and moving story of a girl whose magical gift is really a devastating curse.

On the eve of her ninth birthday, unassuming Rose Edelstein, a girl at the periphery of schoolyard games and her distracted parents' attention, bites into her mother's homemade lemon-chocolate cake and discovers she has a magical gift.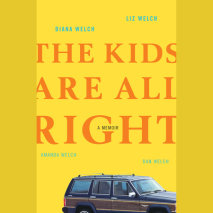 A blisteringly funny, heart-scorching tale of remarkable kids shattered by tragedy and finally brought back together by love."—People

Somehow, between their father's mysterious death, their glamorous soap-opera-star mother's cancer diagnosis, and a phalanx of lawyers intent on bankruptcy proceedings, the four Welch siblings managed to handle each new heartbreaking misfortune together.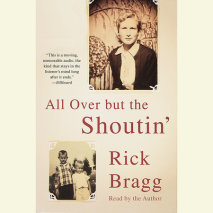 This haunting, harrowing, gloriously moving recollection of a life on the American margin is the story of Rick Bragg, who grew up dirt-poor in northeastern Alabama, seemingly destined for either the cotton mills or the penitentiary, and instead became a Pulitzer Prize-winning reporter for The New York Times.
A suspenseful, richly layered first novel that asks. How much do we owe the people we love.

THE DIVE FROM CLAUSEN'S PIER will speak to all those who have ever thought about leaving when they knew they should stay, anyone who has ever felt trapped, not only by circumstance, but by the strength of their own love, Carrie Bell has lived in Wisconsin all her life.