Biography & Autobiography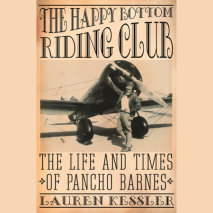 Pancho Barnes was a force of nature, a woman who lived a big, messy, colorful, unconventional life. She ran through three fortunes, four husbands, and countless lovers. She outflew Amelia Earhart, outsmarted Howard Hughes, outdrank the Mexican Army, and out- maneuvered the U.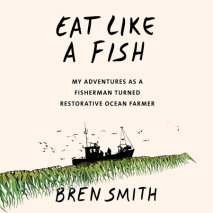 From the aquatic world's Michael Pollan a former fisherman's memoir, manifesto, and vision for the future of food. seaweed

Easy to grow, sustainable, and great for the environment, ocean vegetables are plentiful (there are more than ten thousand edible varieties), nutritious, and delicious (as recipes from James Beard Award-winning chef Brooks Headley included here will show).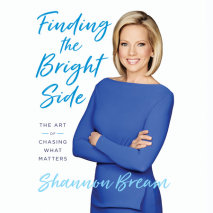 From the host of Fox News @ Night, a book about how old-fashioned values and faith are more necessary than ever in a world that wants to forget them

Whether it's her work today as a Fox News host, her years in law school, or the time she spent competing in pageants like Miss America, Shannon Bream has spent the bulk of her adult life stumbling through high-pressure environments in which it often seems like you need to be a shrewd operator in order to survive.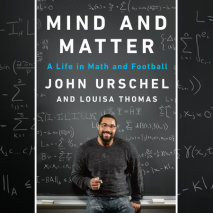 John Urschel, mathematician and former offensive lineman for the Baltimore Ravens--with biographer Louisa Thomas--tells the story of a life balanced between two passions

For John Urschel, what began as an insatiable appetite for puzzles as a child quickly evolved into mastery of the elegant systems and rules of mathematics.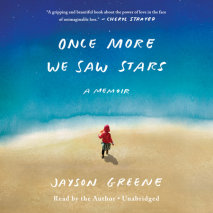 "A gripping and beautiful book about the power of love in the face of unimaginable loss."
--Cheryl Strayed

For readers of The Bright Hour and When Breath Becomes Air, a moving, transcendent memoir of loss and a stunning exploration of marriage in the wake of unimaginable grief.
Few historical figures are as intriguing as John Brown, the controversial Abolitionist who used terrorist tactics against slavery and single-handedly changed the course of American history. This brilliant biography of Brown (1800—1859) by the prize-winning critic and cultural biographer David S.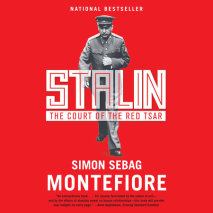 Fifty years after his death, Stalin remains a figure of powerful and dark fascination. The almost unfathomable scale of his crimes–as many as 20 million Soviets died in his purges and infamous Gulag–has given him the lasting distinction as a personification of evil in the twentieth century.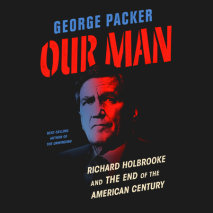 From the award-winning author of The Unwinding--the vividly told saga of the ambition, idealism, and hubris of one of the most legendary and complicated figures in recent American history, set amid the rise and fall of U.S. power from Vietnam to Afghanistan

Richard Holbrooke was brilliant, utterly self-absorbed, and possessed of almost inhuman energy and appetites.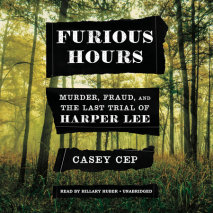 "A triumph on every level. One of the losses to literature is that Harper Lee never found a way to tell a gothic true-crime story she'd spent years researching. Casey Cep has excavated this mesmerizing story and tells it with grace and insight and a fierce fidelity to the truth.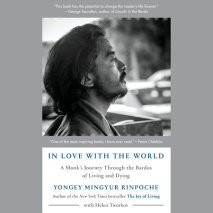 A rare, intimate account of a world-renowned Buddhist monk's near-death experience and the life-changing wisdom he gained from it

"One of the most inspiring books I have ever read."—Pema Chödrön, author of When Things Fall Apart

At thirty-six years old, Yongey Mingyur Rinpoche was a rising star within his generation of Tibetan masters and the respected abbot of three monasteries.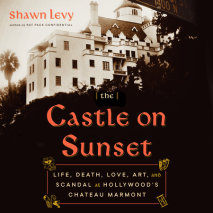 A definitive history of Hollywood's most iconic, storied, and scandalous hotel.

For nearly ninety years, Hollywood's brightest stars have favored the Chateau Marmont as a home away from home. An apartment house-turned-hotel, it has been the backdrop for generations of gossip and folklore.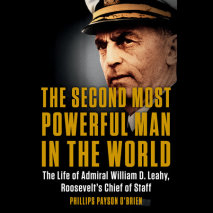 The life of Franklin Roosevelt's most trusted and powerful advisor, Admiral William D. Leahy, Chief of Staff to the Commander-in-Chief

Aside from FDR, no American did more to shape World War II than Admiral William D. Leahy--not Douglas MacArthur, not Dwight Eisenhower, and not even the legendary George Marshall.