Biography & Autobiography - Cultural, Ethnic & Regional - Asian & Asian American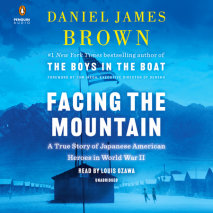 From the #1 New York Times bestselling author of The Boys in the Boat, a gripping World War II saga of patriotism and courage: the special Japanese-American Army unit that overcame brutal odds in Europe; their families, incarcerated back home; and a ...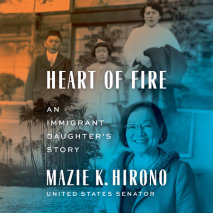 From Mazie Hirono, the first Asian-American woman and the only immigrant serving in the U.S. Senate, the intimate and inspiring story of how a girl born in rural Japan went on to become "a hero on the left" (The Washington Post) - and of the mother w...
"Talusan sails past the conventions of trans and immigrant memoirs." --The New York Times Book Review"A ball of light hurled into the dark undertow of migration and survival." --Ocean Vuong, author of On Earth We're Briefly GorgeousA singular, beauti...
A ruthlessly honest, emotionally charged, and utterly original exploration of Asian American consciousness and the struggle to be human"Brilliant . . . To read this book is to become more human."—Claudia Rankine, author of Citi...
NAMED ONE OF THE BEST BOOKS OF 2018 BYNew York Times Critics • Wall Street Journal • Kirkus Reviews Christian Science Monitor • San Francisco ChronicleFinalist for the PEN Jacqueline Bograd Weld Biography AwardShortlisted for the ...